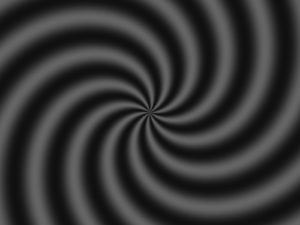 Is there an esoteric undercurrent to contemporary life? In the 21st century, the mundane monopolizes our attention. It is an understandable reaction. Banalities brutalize our senses, and the ordinary appears to tower over us like an unimaginative skyscraper in Anyplace, U.S.A. But appearances, as they say, can be deceiving.
Succinctly put, synchromysticism is postulation that below the surface of the commonplace appearance of modernity (or beneath the freakish artificiality of post-modernity), exists a vibrant network of hidden – dare we say "occult" – associations. Unremarkable interstices are punctuated at intervals by dynamic nexuses, identified – to those with eyes to see – by signs and words.
Synchromysticism can be approached as practice or theory or both. As an activity, it consists in the "reading" of culture (for example, its art, history, and socio-political goings on) to draw out latent connections – as one might scour an optical illusion looking for the picture within the picture. It's not always clear whether we search for the big picture, as it were, or the little one. Theoretically, it might be held that the most significant aspects of the world are mise en abîme, "relegated to an abyss." Whether this is by agency and contrivance, chance, or necessity is an open question.
~ Abramelin (7/29/2017)